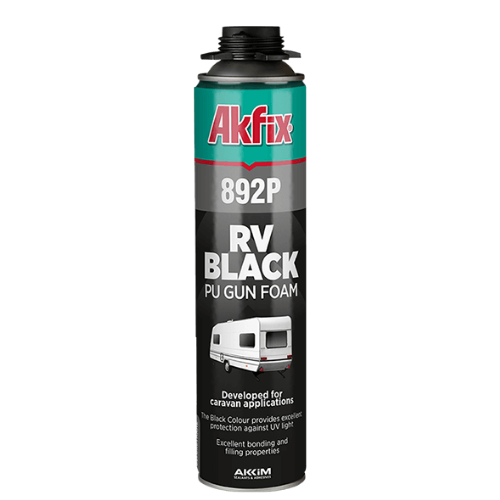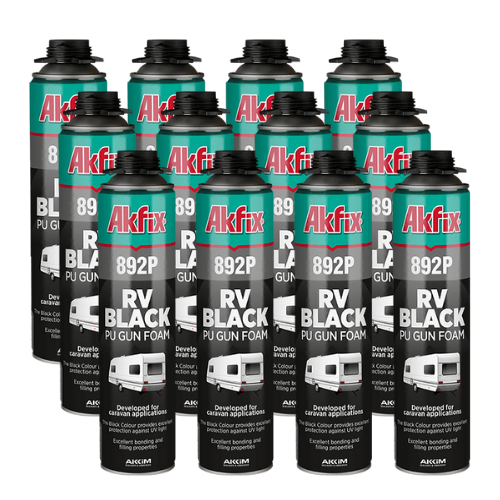 Black Foam Sealant & Adhesive
🚚 Ships Only USA For Now!
Crafted for a variety of applications, the Black Foam Sealant & Adhesive is a top-tier, UV-resistant polyurethane foam sealant. Its premium quality formulation efficiently fills and seals hard-to-reach gaps and openings, providing an airtight insulation solution while aiding in the reduction of heating and air conditioning costs.
Properties
Harnessing the power of this sealant ensures an end to drafts and air infiltrations, substantially reducing heating and air conditioning costs.

The deep black color of this sealant provides

high UV resistance

, prolonging the lifespan and efficiency of your applications.

With its high thermal and acoustical insulation value, this sealant enhances the tranquility and comfort of your spaces.

The sealant's mold-proof and

waterproof

qualities guarantee sustained durability, even in challenging conditions.

Incorporating this sealant, equipped with fire-retardant properties, enhances the safety quotient across multiple applications.

Thanks to its

no-shrinkage

characteristic, this sealant maintains its volume and effectiveness over time, preserving the integrity of your applications.
Application Areas 
Utilizing this

sealant

for filling and sealing gaps, large cracks, and cavities will ensure an airtight and well-insulated environment.

Employing this sealant for insulating electrical installations and water pipes will dramatically improve safety and energy efficiency.

Applying this

adhesive

for bonding decorative elements at waterfall and landscaping applications will result in an aesthetically pleasing and secure setup.

Utilizing this sealant for repair tasks in RVs will provide a durable and efficient solution.
Specs 
Weight:

Net 24 Oz./750ml (690g).

Volume:

Available in a 600 ml package, providing ample quantity for various application needs.

Packaging:

The product is packaged in boxes of 6/12 units, offering flexibility and convenience for both small and large projects.

Storage:

The sealant remains effective even when applied at low temperatures, making it a versatile choice for different environmental conditions.