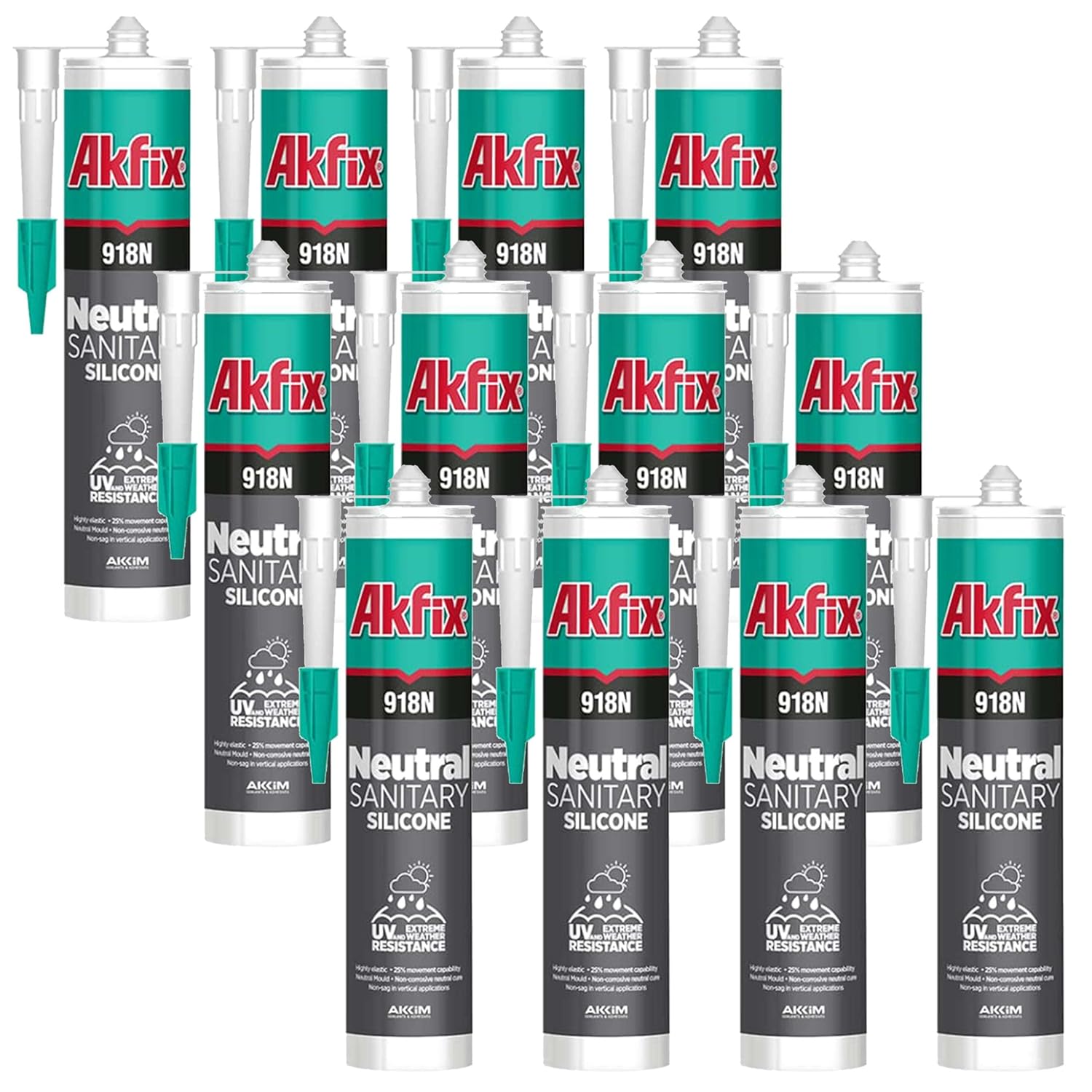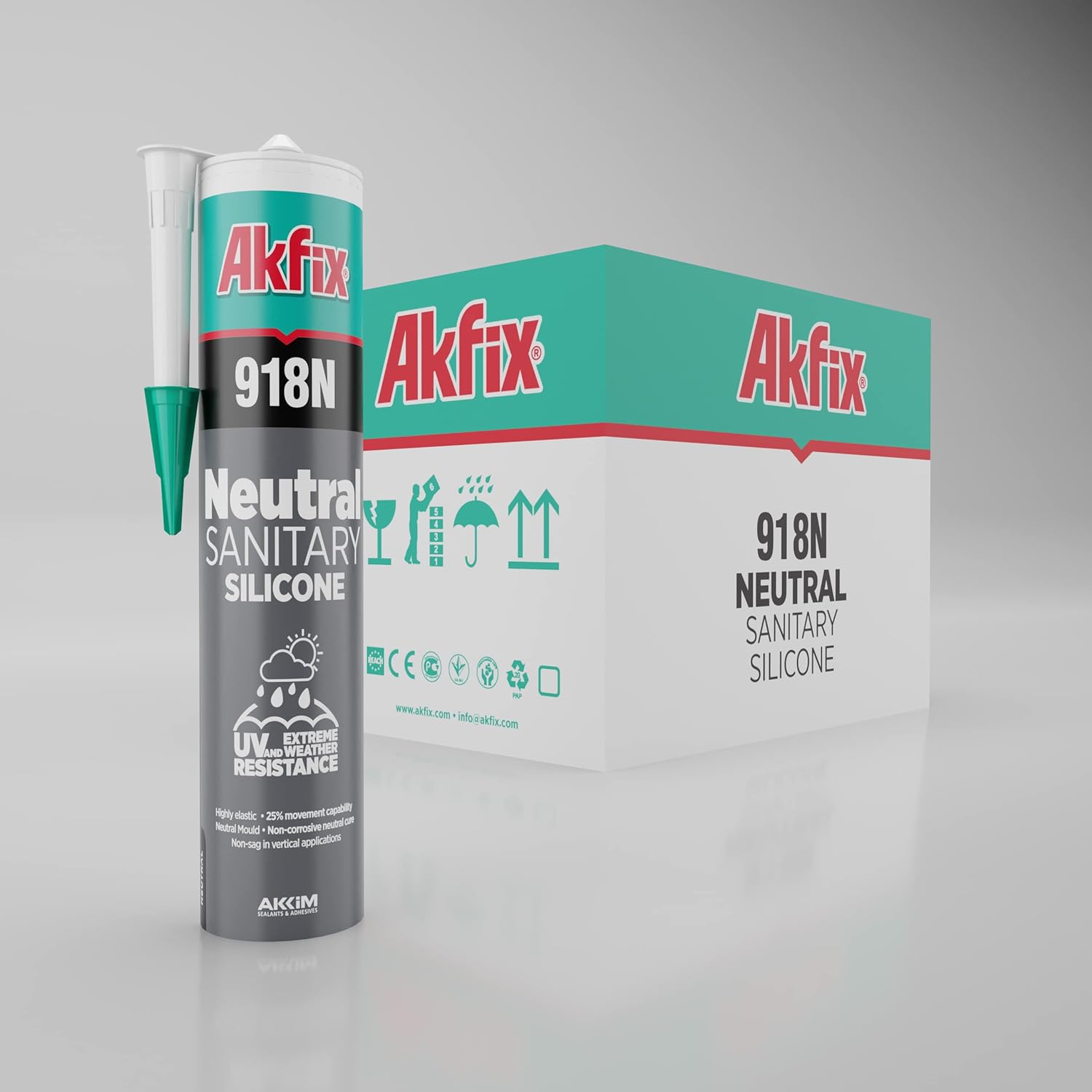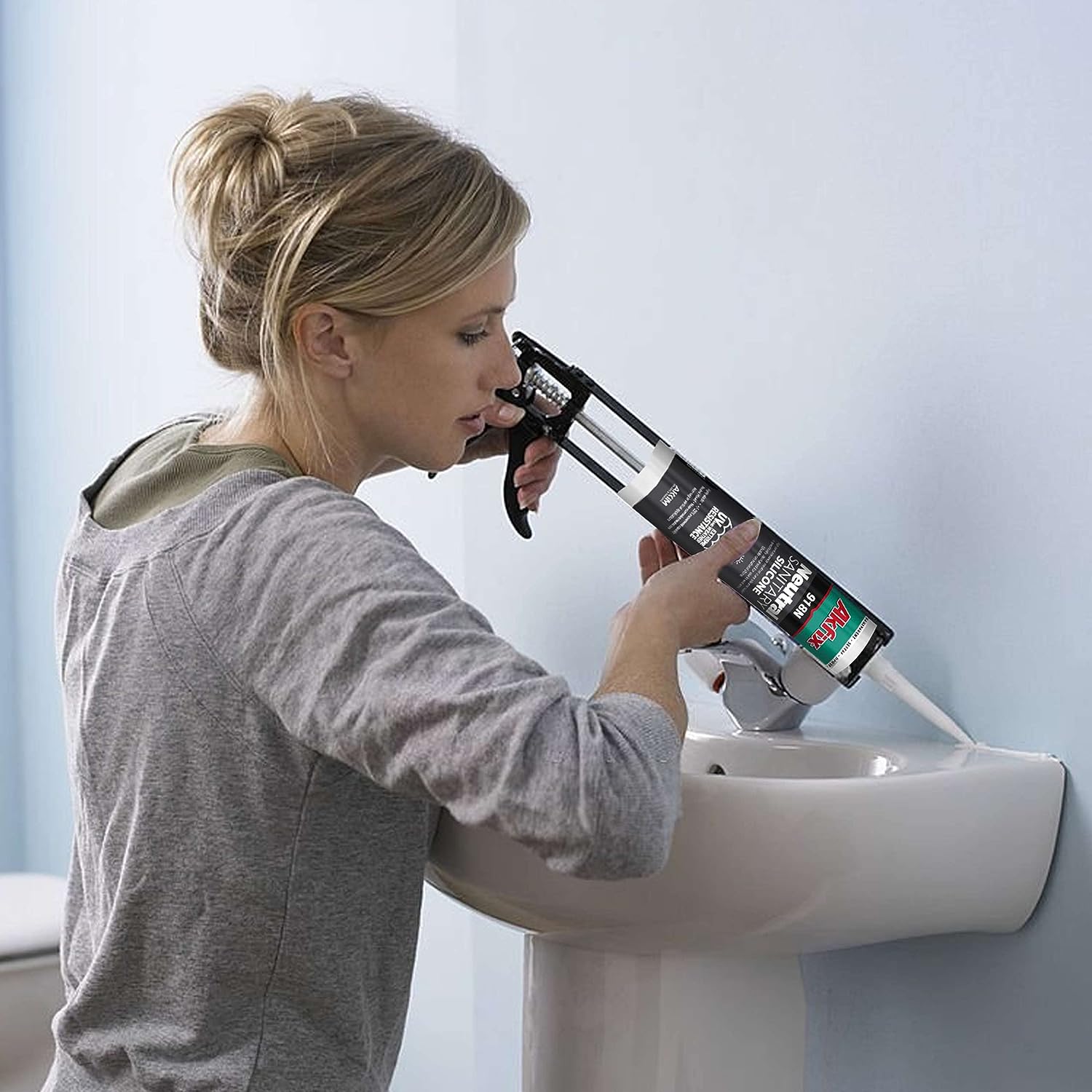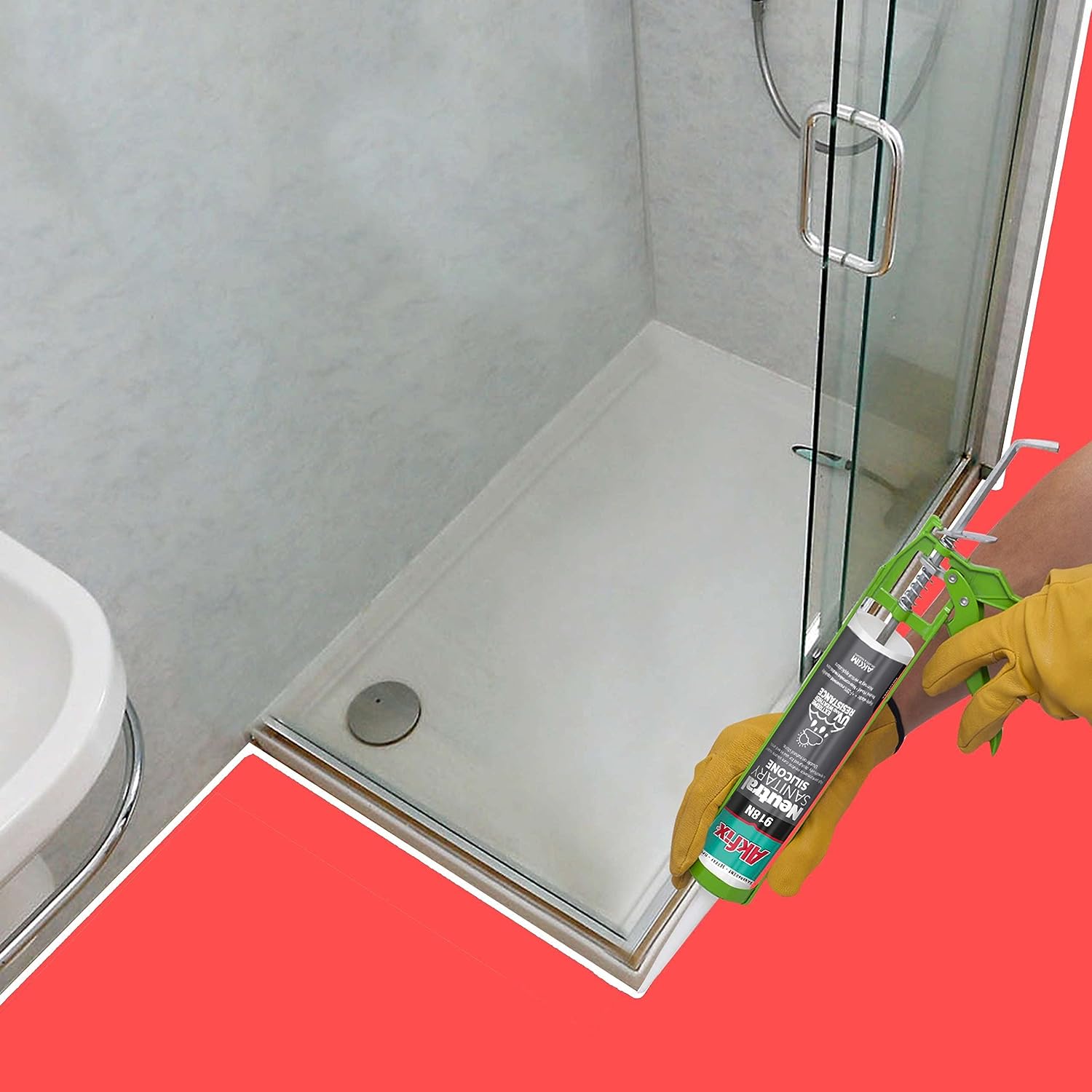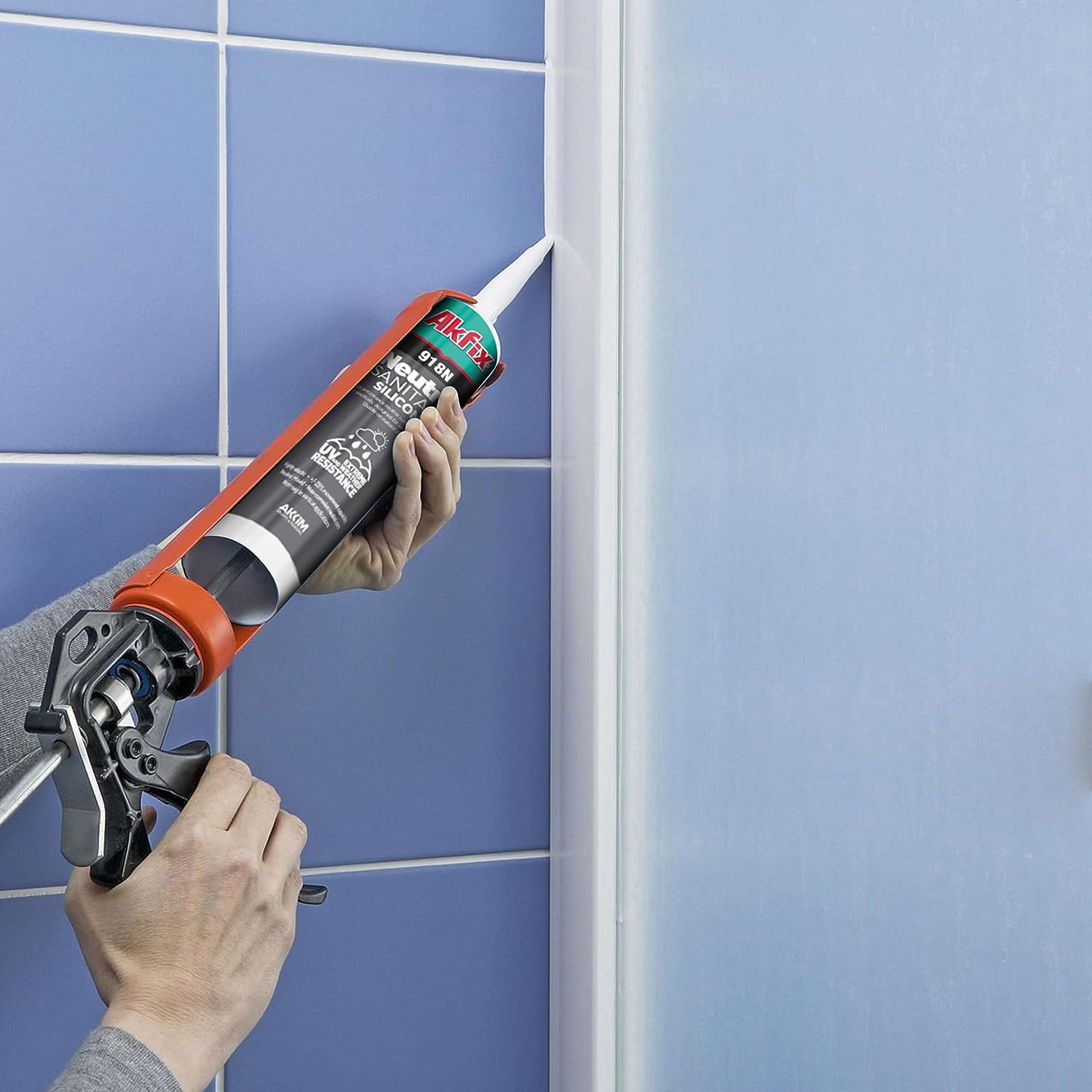 Akfix 918N Kitchen and Bath Silicone 10.5 Oz/310Ml
🚚 Ships Only USA For Now!
918N Neutral Sanitary Siliconeis a one component,high quality moisture  curing neutral  silicone sealant  designed for sanitary applications where non-corrosive, moldproof and chemically resistant properties  are required. It is suitable for sealing of connection joints between varieties of substrates in wet areas.
Properties
Mold & mildew proof.
Resistant to cleaning agents.
Maintains its flexibility at temperature extremes.
Highly elastic, +/-25% movement capability.
UV, water and weather proof.
Non-corrosive neutral cure.
Fast curing.
Low odor.
Interior/exterior use.
Non-sag.