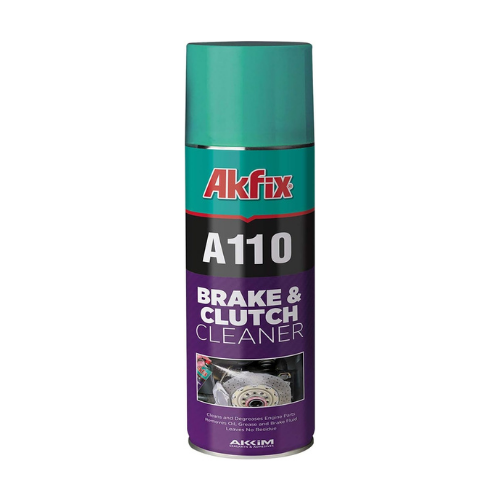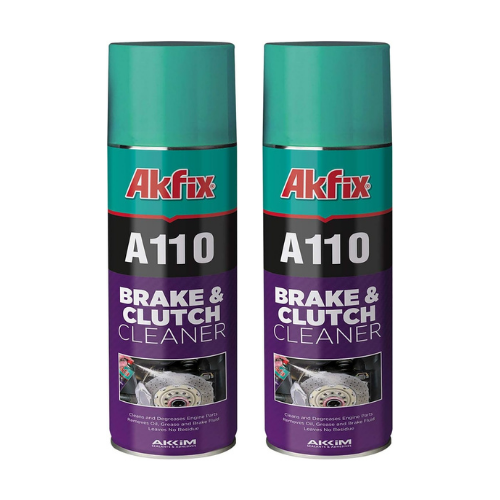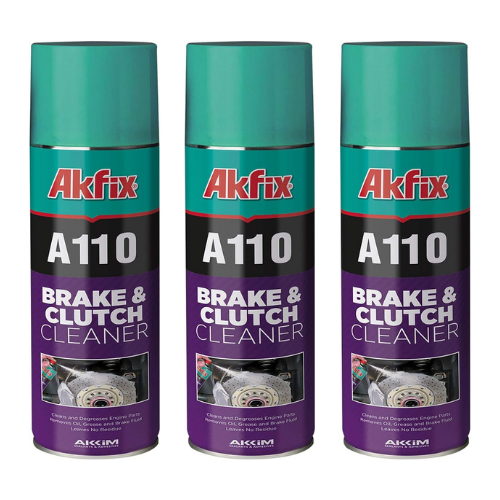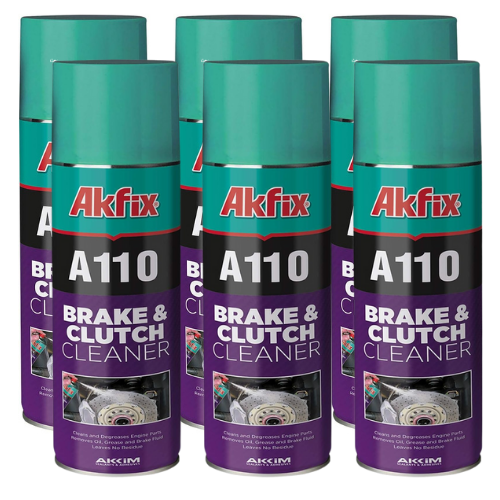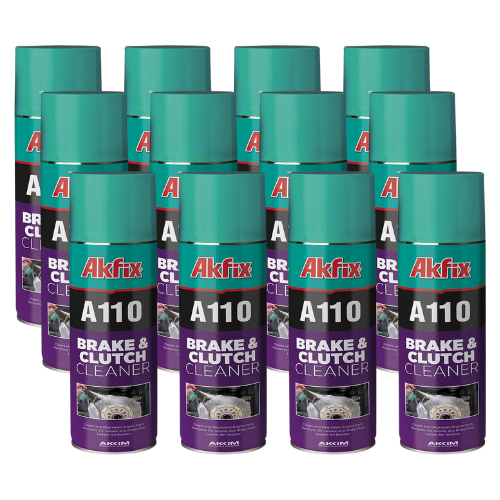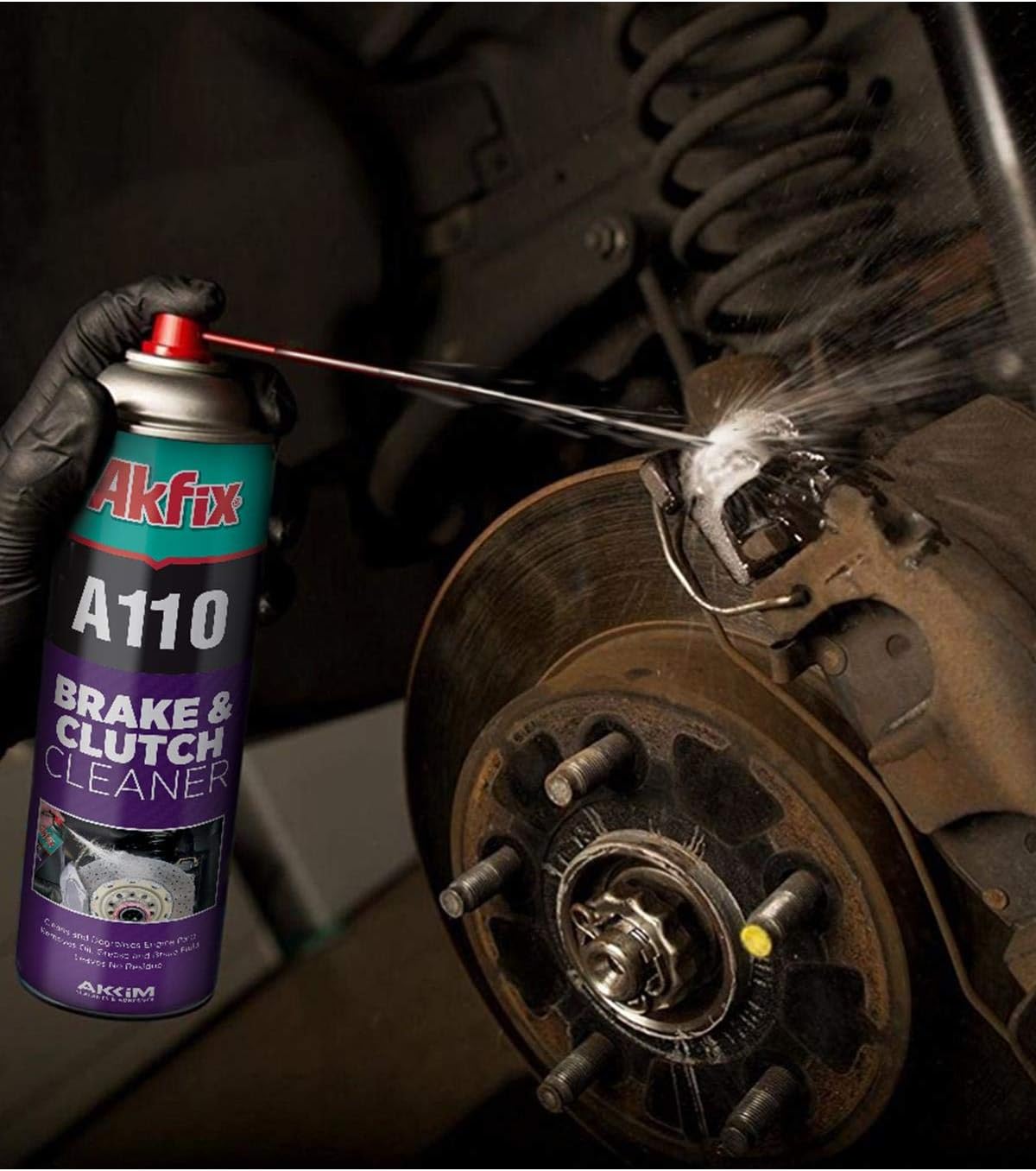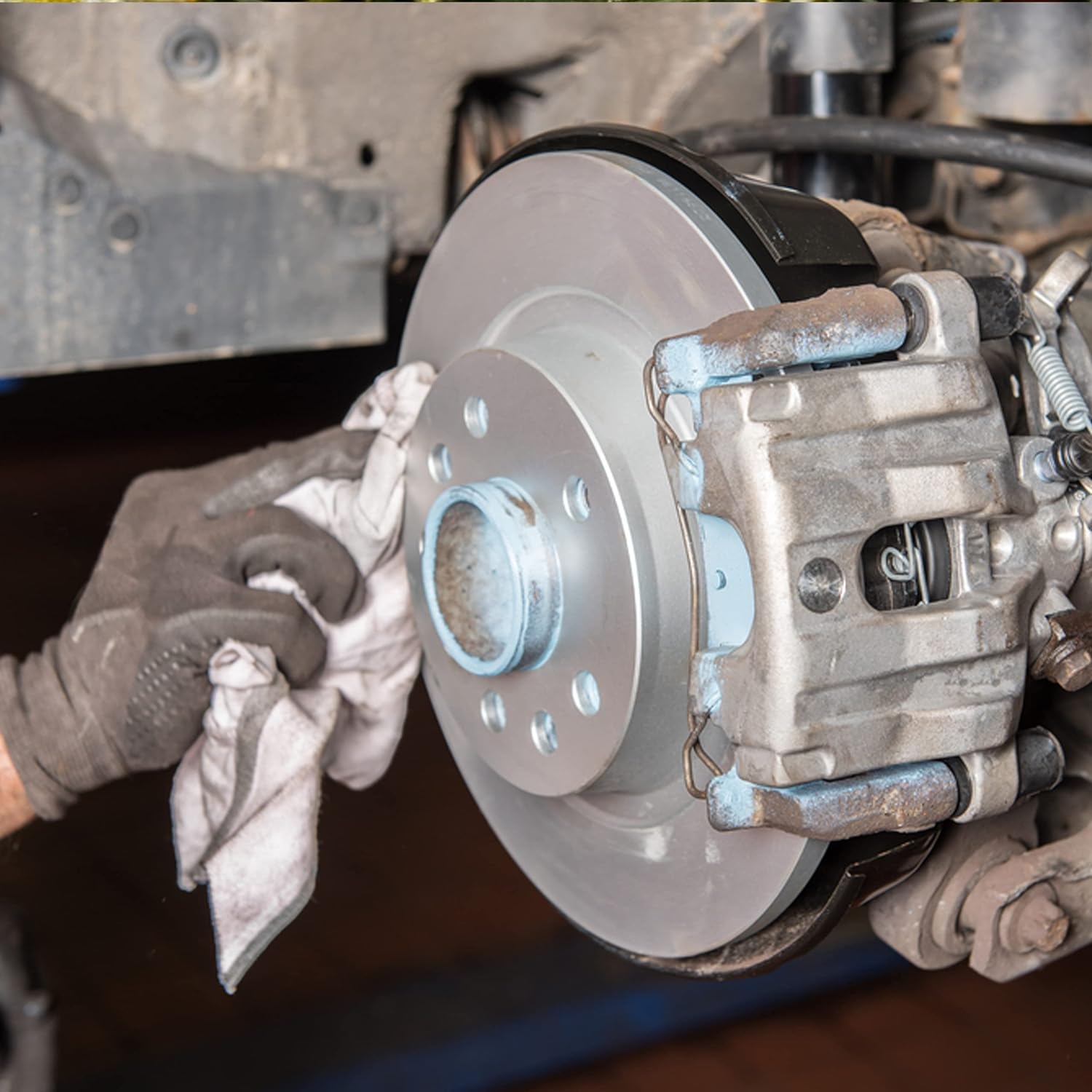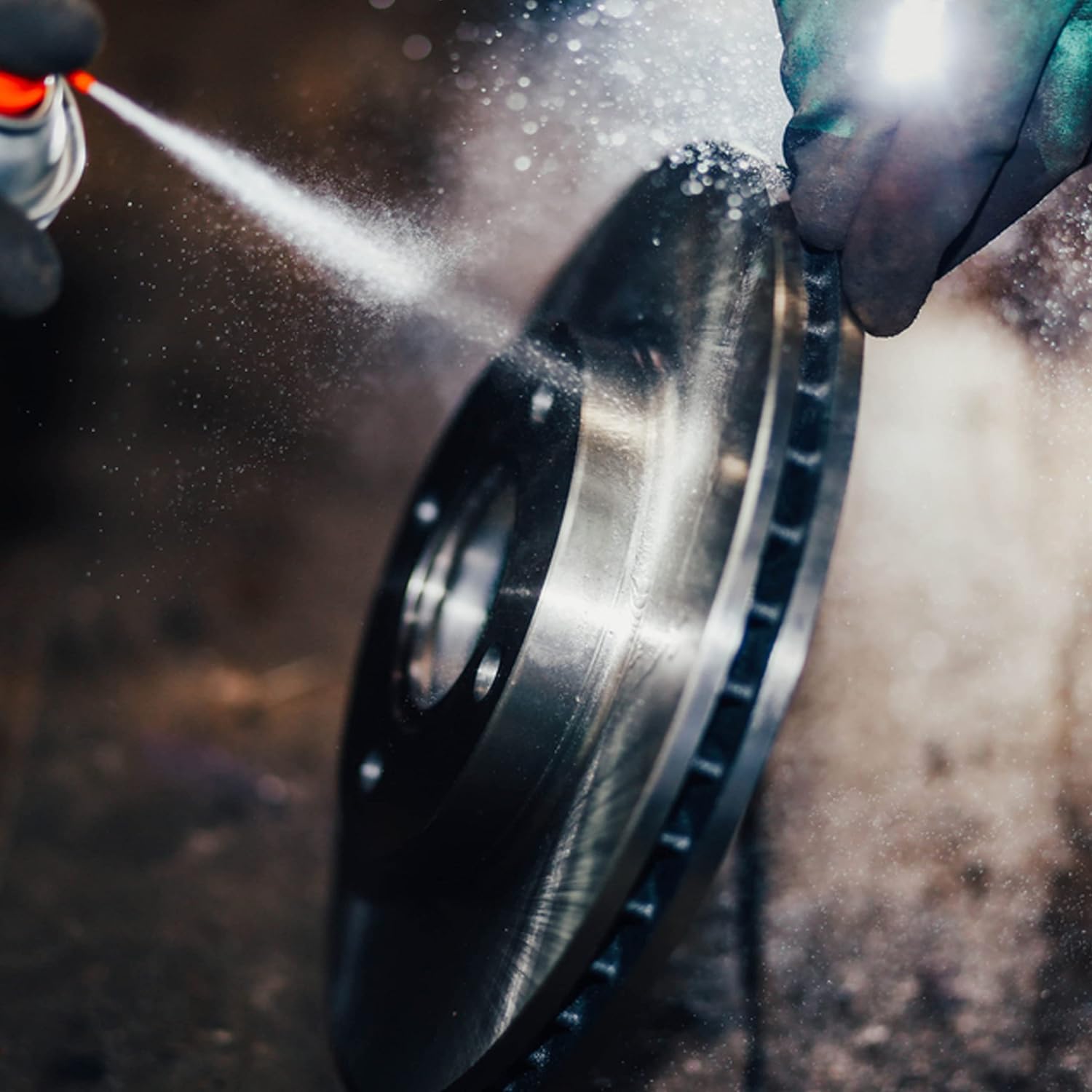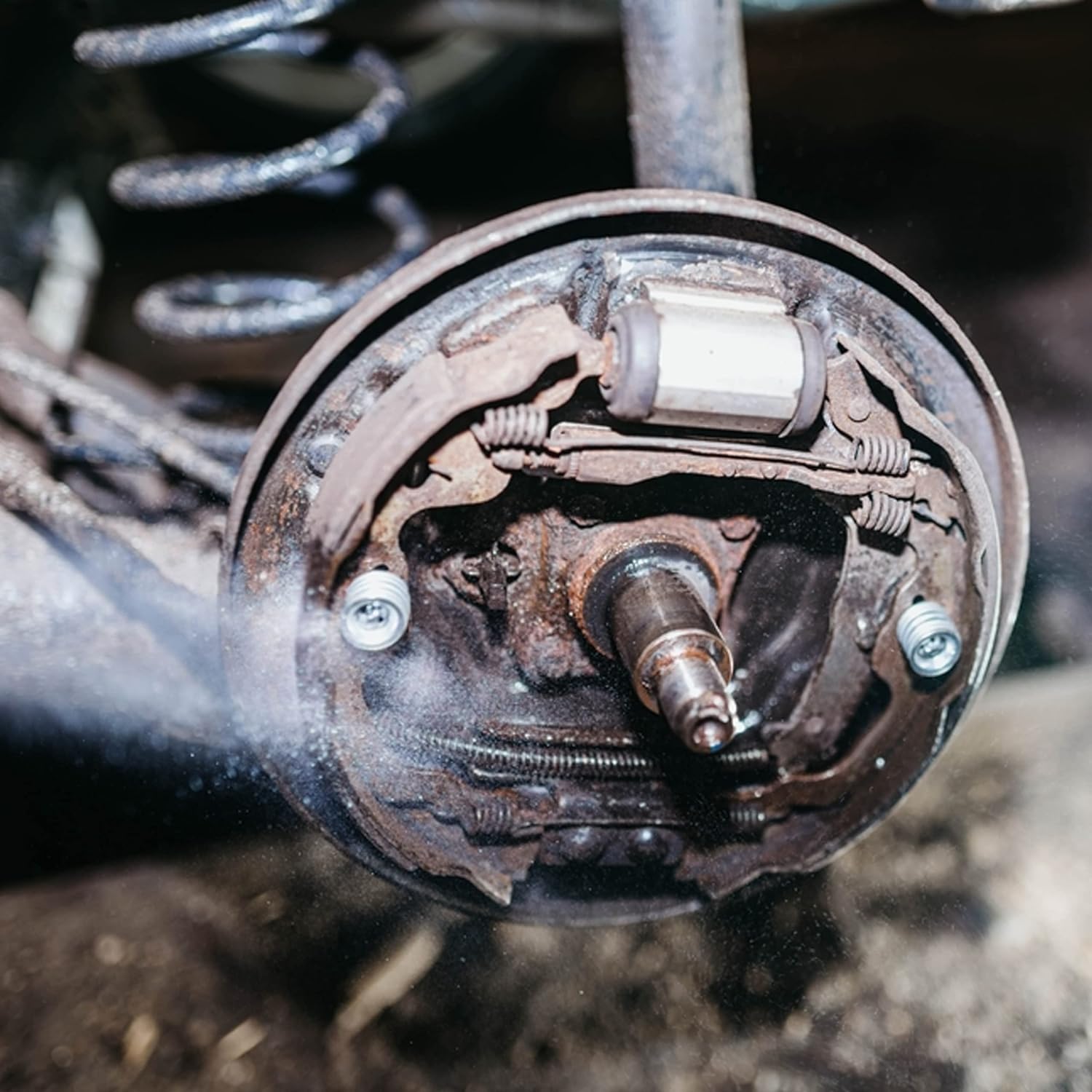 Akfix A110 Brake Parts Cleaner 16.9 Oz/500Ml
🚚 Ships Only USA For Now!
Powerful cleaning aerosol is used to remove oil, grease, dirt and dust from brakes and clutches, aiding in the elimination of brake squeal and clutch slip caused by glazing and contamination. Brake cleaner helps brakes last longer and perform better.

Properties
Effectively removes the deposits like leaking brake fluid, grease, oil and hardened contaminations.
Eliminates dust from brake and clutch parts.
Reduces disc-brake squeal and clutch chatter.
Can be applied without disassembly, saving time and reducing maintenance costs.
Evaporates quickly.
Leaves no residue.
Excellent penetration
Stable, non-staining and non-corrosive to metals.
Aerosol is equipped with a 360° (upside-down) spray valve and extension tube for added convenience.