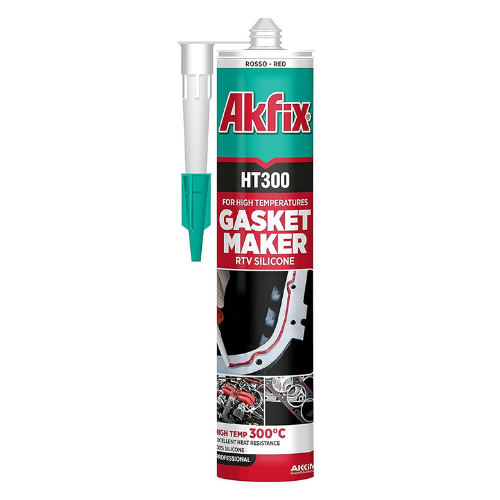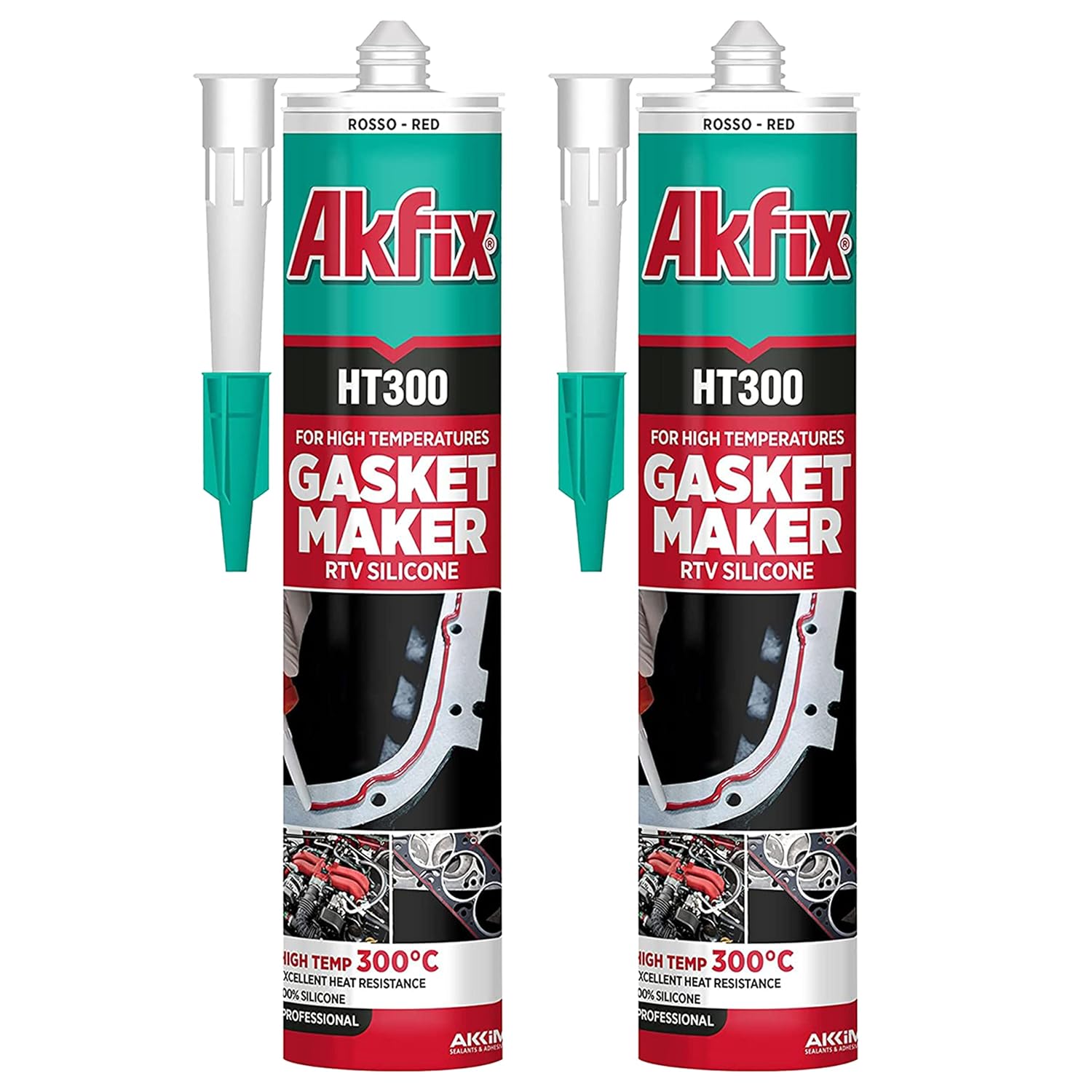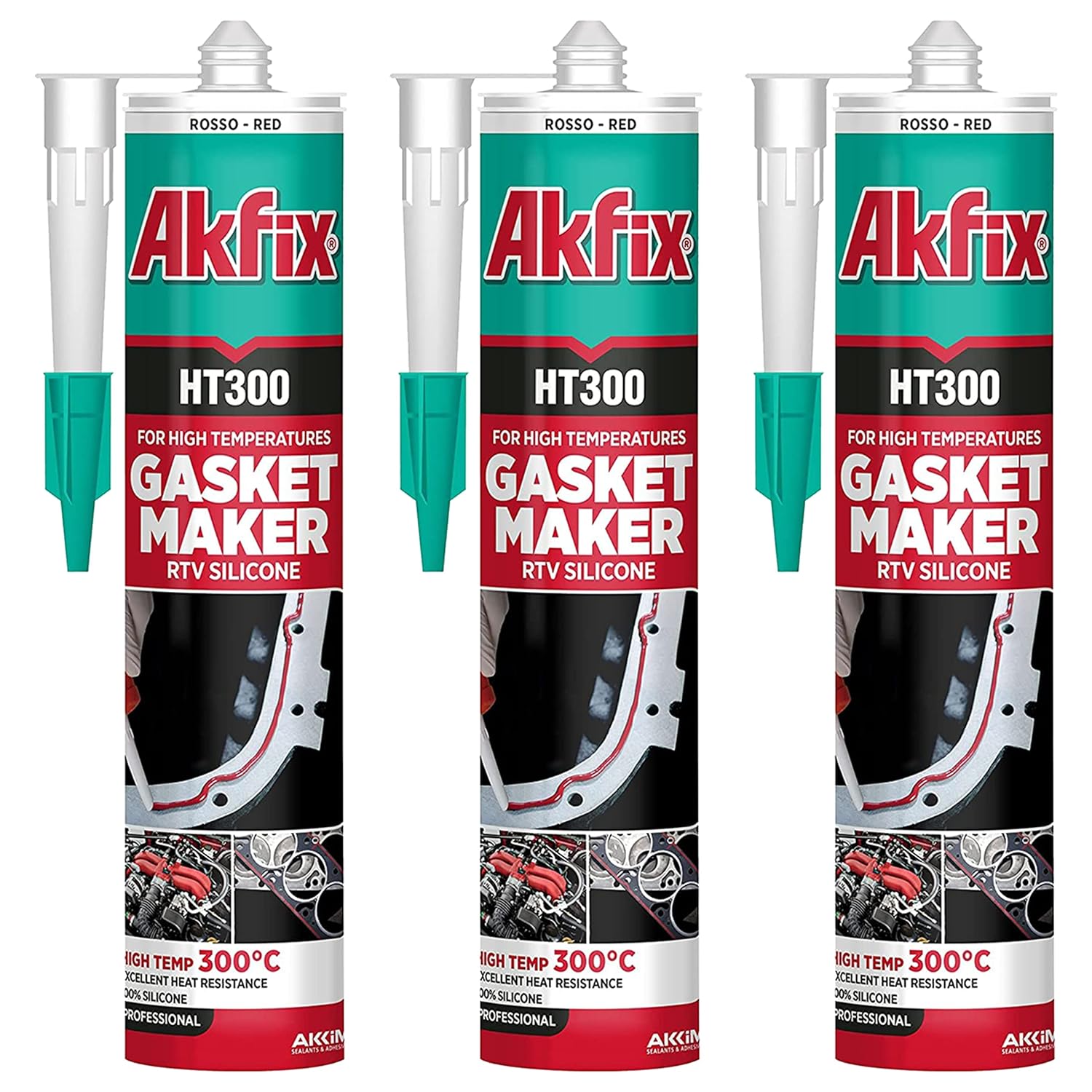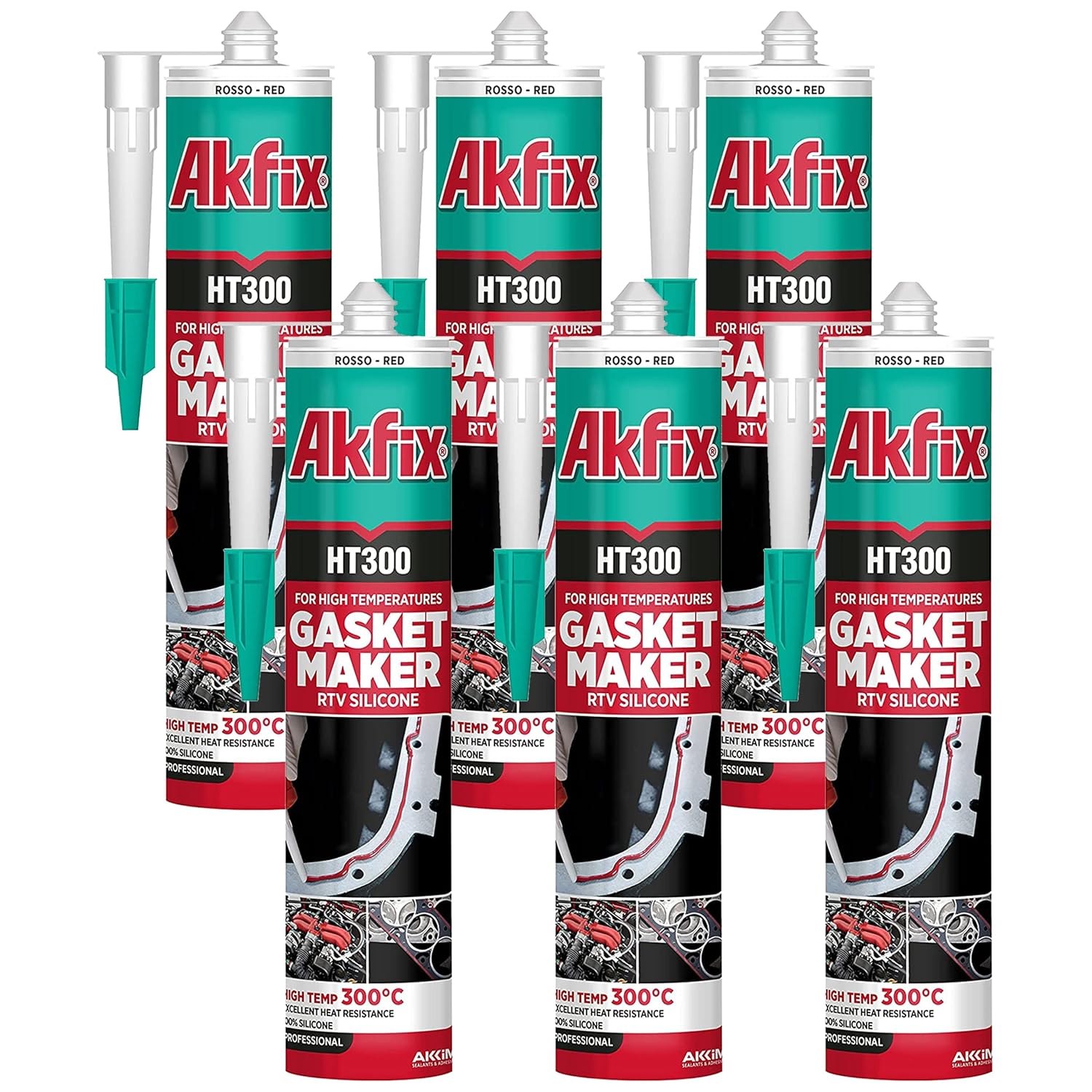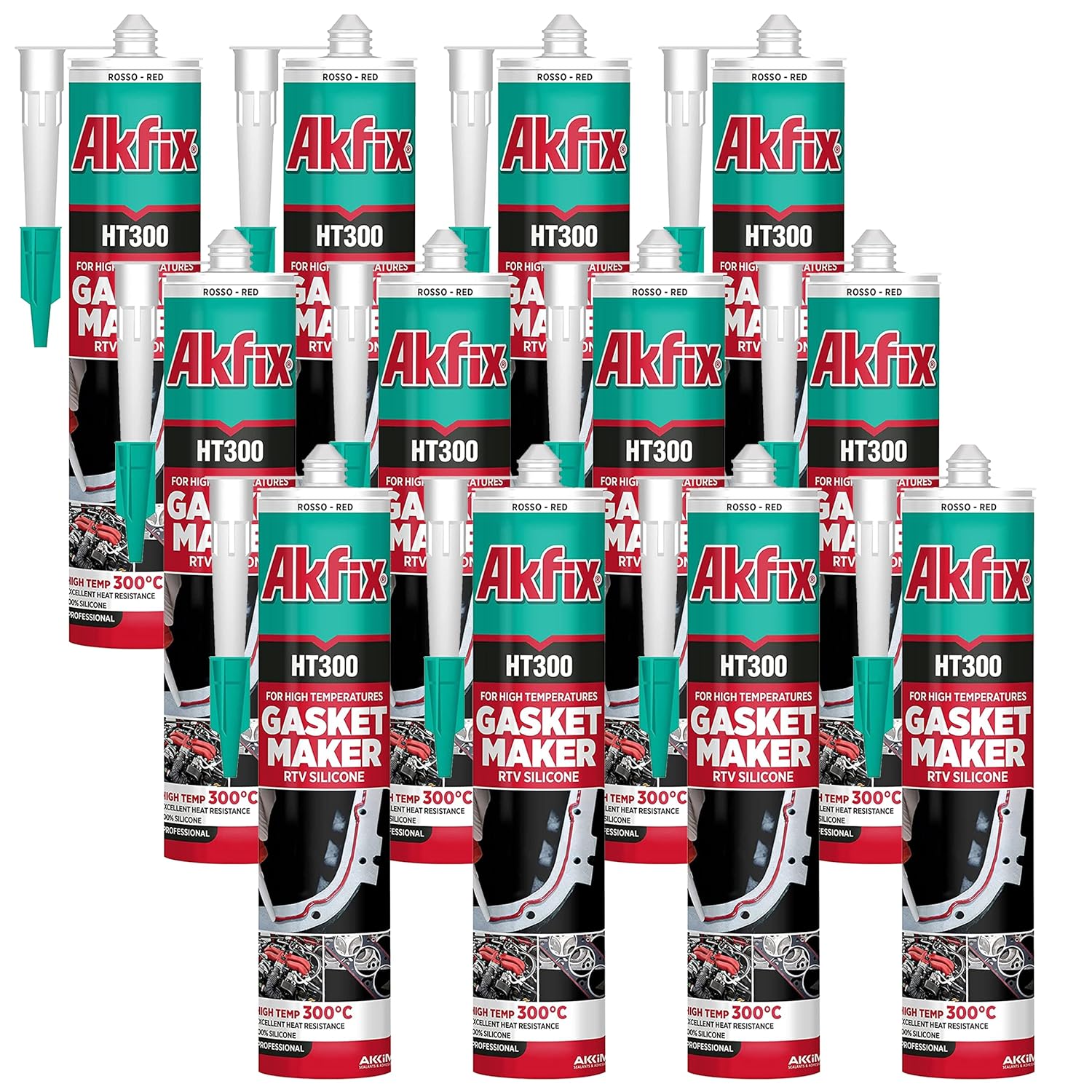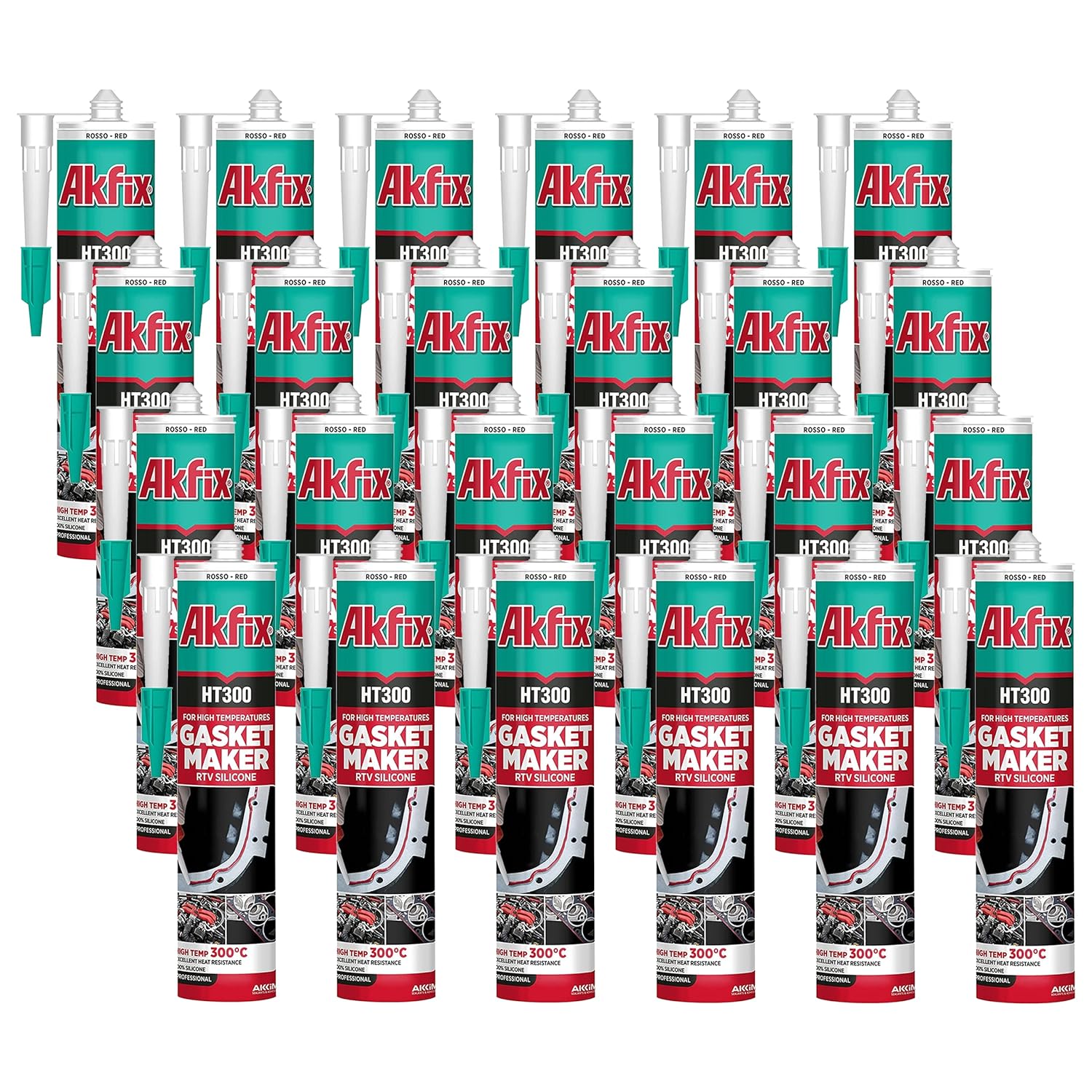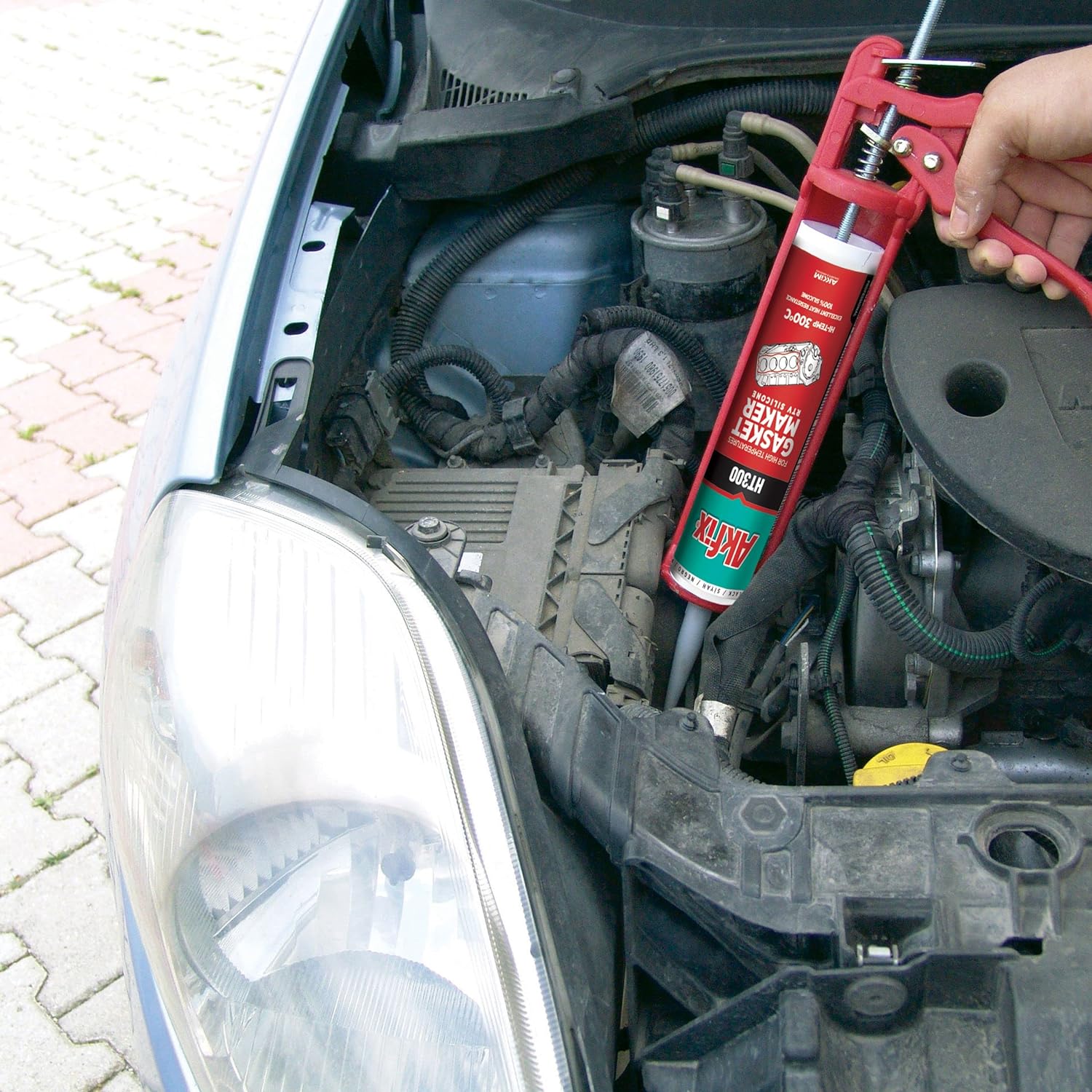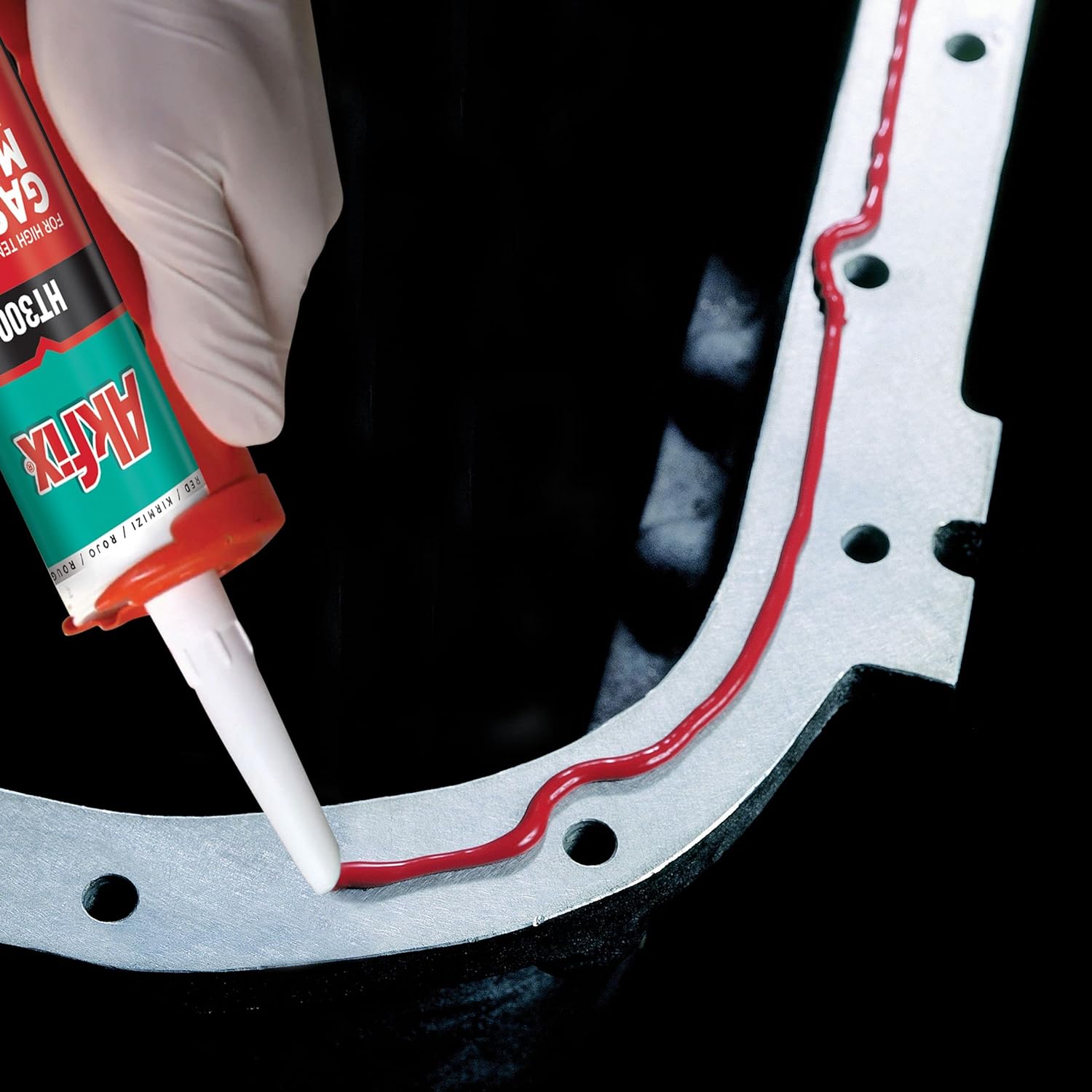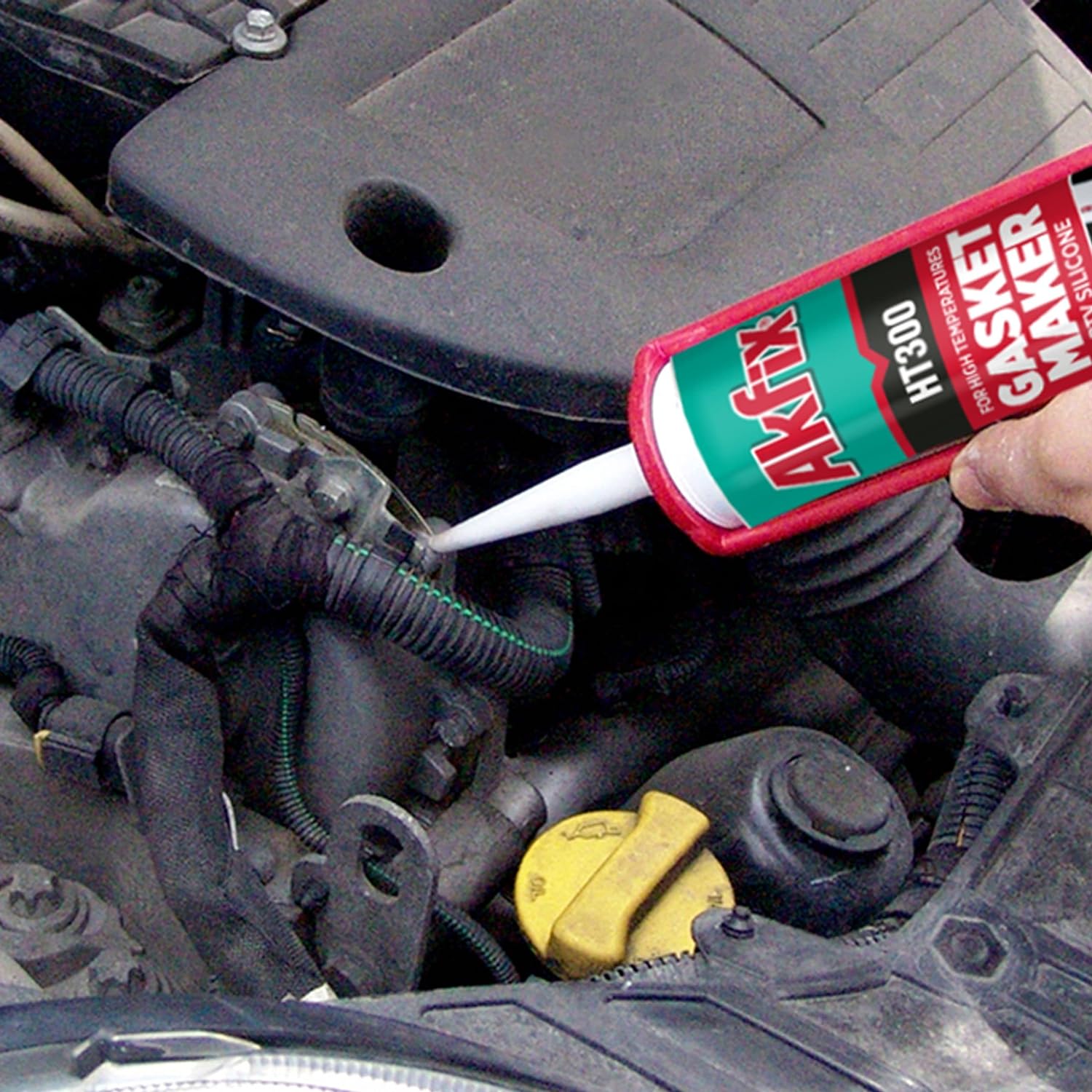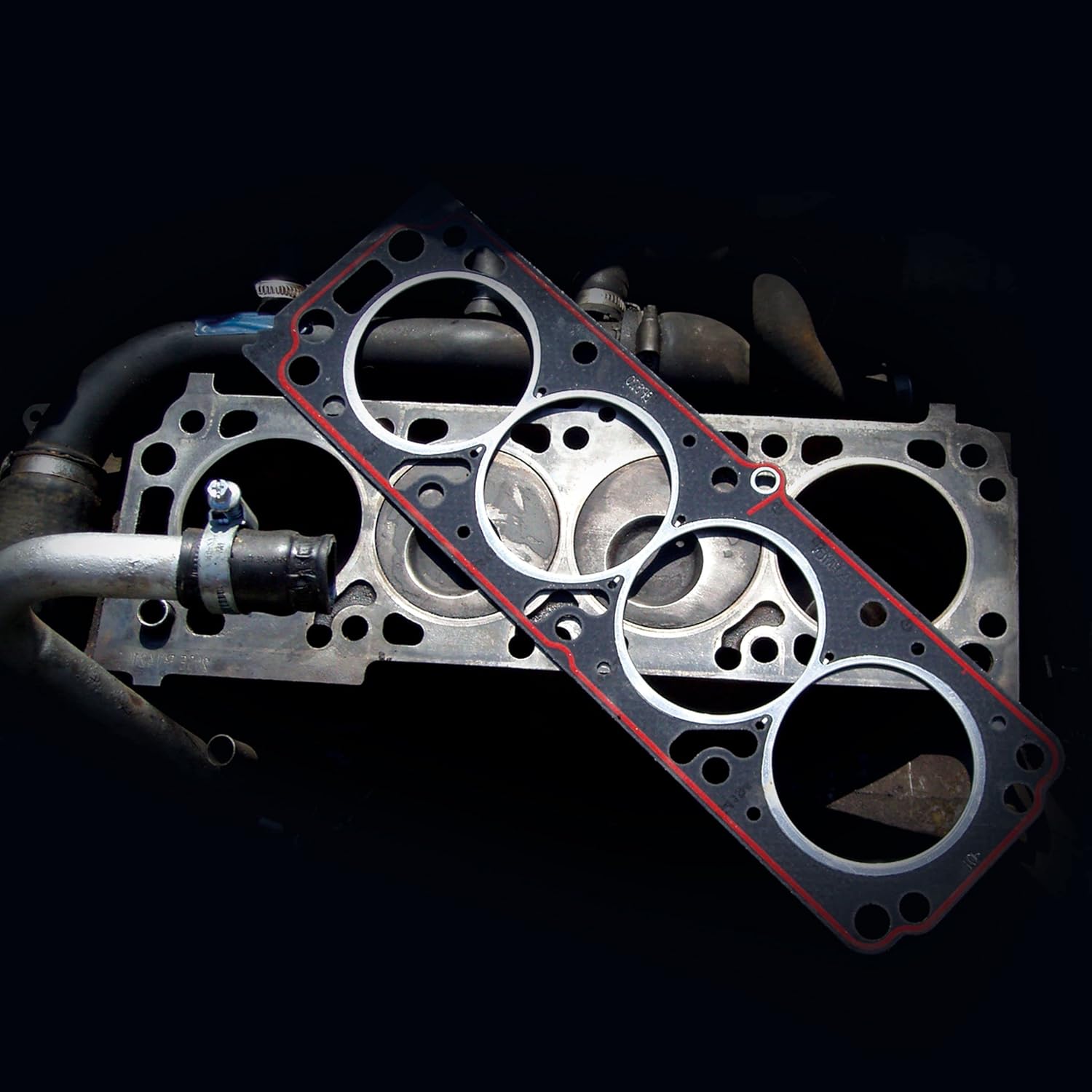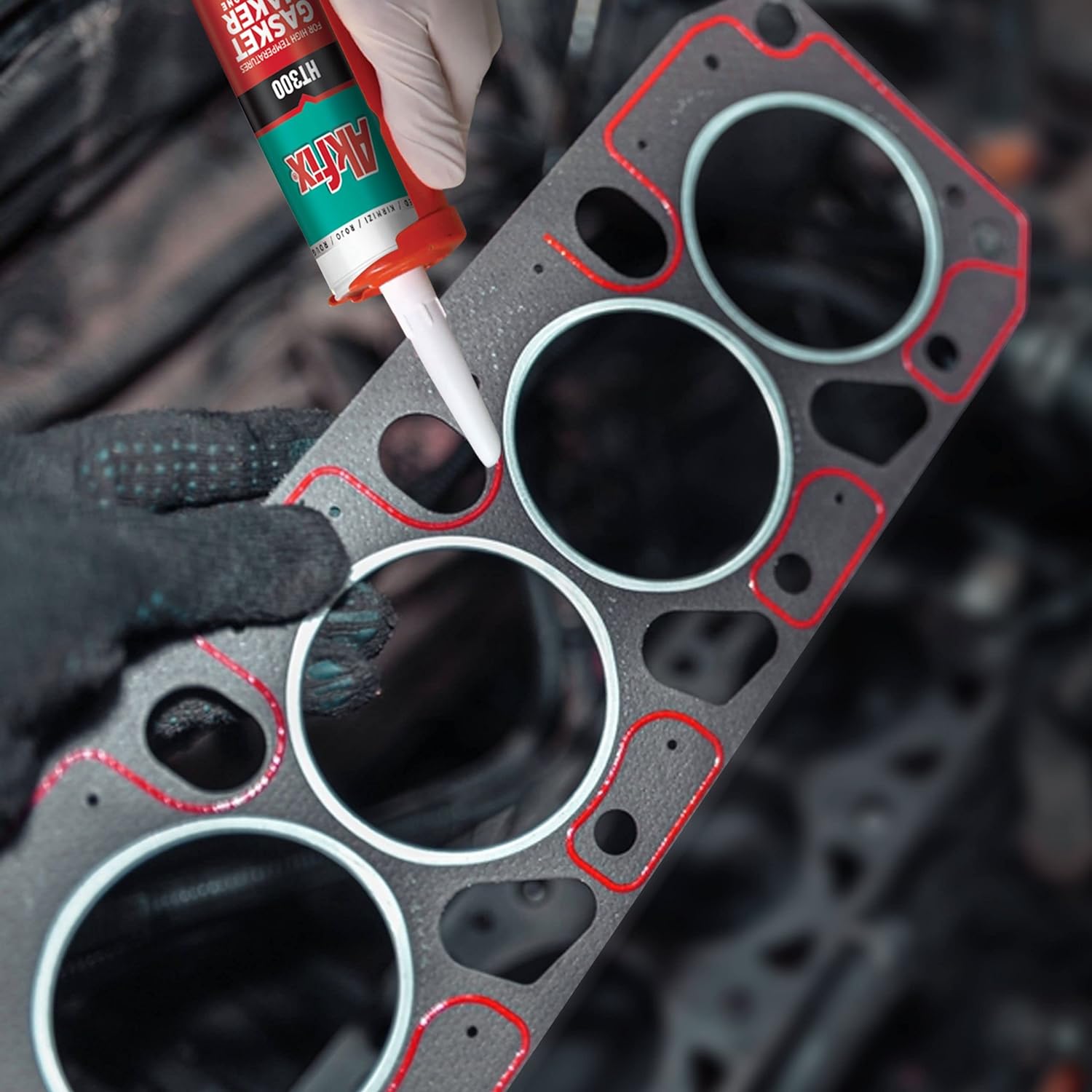 Akfix HT300 Silicone Red 10.5 Oz/310Ml - White
🚚 Ships Only USA For Now!
Akfix HT300 is a high-performance silicone sealant developed for sealing, bonding and repairing works where heat resistance is required. It is an ideal sealant for high temperature construction applications. It reacts with atmospheric moisture to produce a tough, elastic silicone.

Properties
Excellent heat resistance after curing up to 250 °C permanently and up to 300 °C temporarily.
100% silicone,
Remains flexible at low (-40 °C) and high (+250 °C) temperatures,
Resists to mechanical enforcement after curing,
Acetoxy cure, RTV silicone,
Will not crack, shrink or become brittle,
One component.