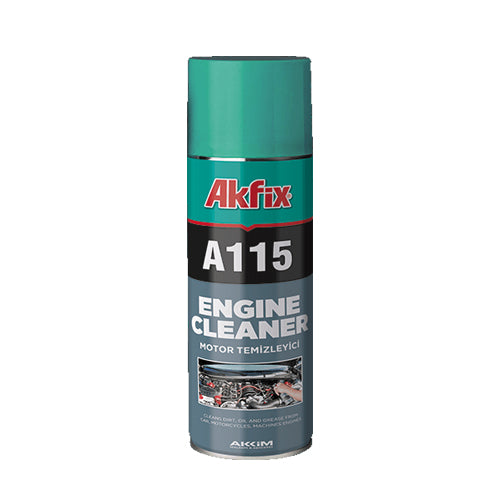 Akfix R76/A115 Engine Cleaner 500Ml
🚚 Ships Only USA For Now!
A115 Engine Cleaner Spray is an excellent product developed against engine oil, grease and stubborn dirt.
Properties
It will not damage any parts in engine.
Provides a brilliant view and protection to the engine besides the cleaning,
Thanks to its superior content, it offers to penetrate and remove the stubborn dirt, oil and grease on the engine.
Contain ozone-friendly propellants that do not harm the environment.
Harmless for electronic circuits.
It easily reaches, penetrates and cleans the most difficult areas.
Does not damage rubber, plastic and painted surfaces,
Does not contain silicone,
It contains citrus essences.